Have you ever heard someone say our firewalls block this type of attack?  In this episode, you can increase your understanding of firewalls so it won't just be another buzzword. 

6 Basic categories of firewalls that we discuss on the show include:  
Packet Filters

focus on IP and port blocking 

Stateful Inspection Firewall

looks at active connections and consider context

Network Address Translation Firewalls

tools that allow private networks to connect to public ones and create secure enclaves

Proxy Servers

classify web traffic into topics that might be allowed or not allowed

Web Application Firewalls

block Web Application Attacks (SQL Injection,Cross Site Scripting, …)

Next Generation Firewalls

that try to do everything.
References - sitereview.bluecoat.com
Infographics: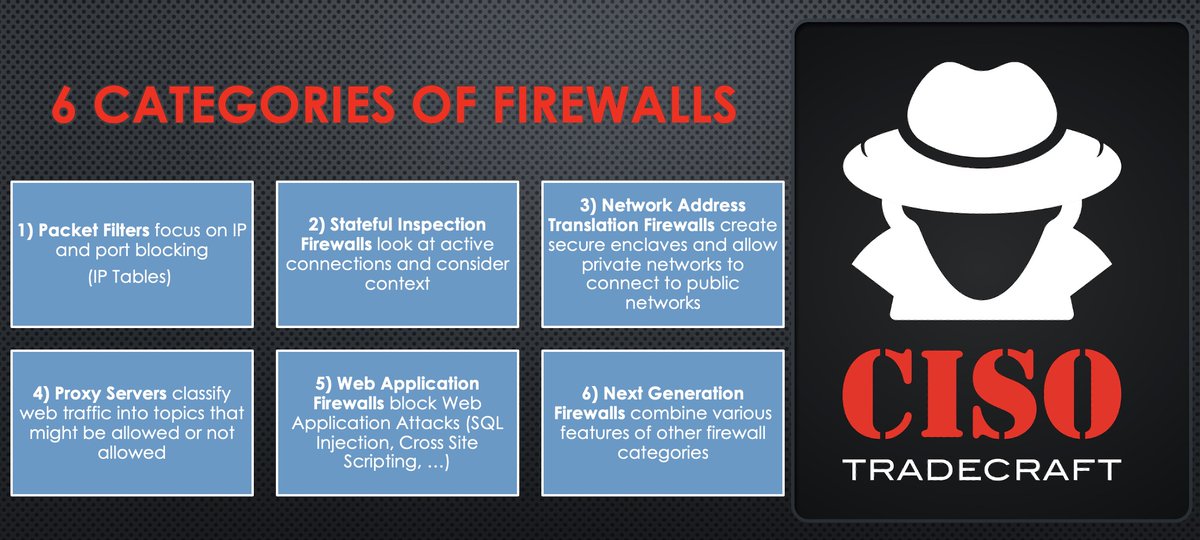 Comments (0)
To leave or reply to comments, please download free Podbean or