On this episode of CISO Tradecraft you can learn how to build relationships of trust with other executives by demonstrating executive skill & cyber security expertise.  You can learn what to say to each of the following executives to build common ground and meaningful work: 
CFO
Legal
Marketing
Business Units
CEO
CIO
HR
Note Robin Dreeke mentions 5 keys to building goals.: 
Learn… about their priorities, goals, and objectives.
Place… theirs ahead of yours
Allow them to talk…. suspend your own need to talk.
Seek their thoughts and opinions.
Ego suspension!!! Validate them unconditionally and non-judgmentally for who they are as a human being.
During this week's Monday Morning Email, CISO Tradecraft answers the question on how to craft a winning resume to land your first CISO role.
InfoGraphic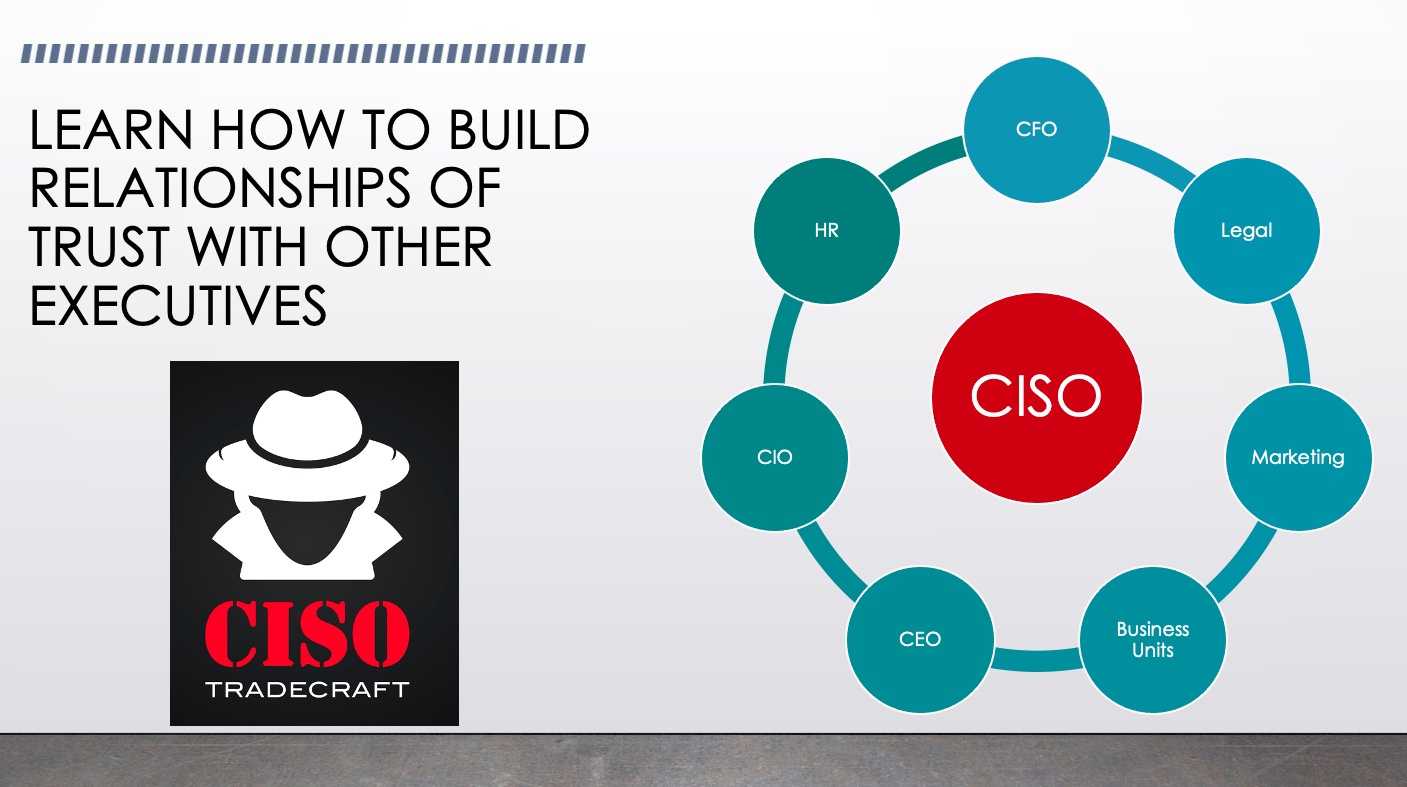 Comments
(0)
To leave or reply to comments, please download free Podbean or